Many are often surprised in this "Internet Age" that a travel professional can still exist. Some say travel agents are dinosaurs, destined for extinction, $110 Billion in travel sales—say otherwise!. Certainly the Internet has helped transform the travel industry. It has helped consumers see in full color and, in some cases, real time, where they would like to visit. The Internet also gives travelers the ability to do comparative shopping for attractive deals or packages.
That said the question then becomes – what are the benefits of using a travel agent as compared to the Internet?  In response, clearly the Internet can be a powerful tool. It can increase the scope and reach of a consumer's efforts and allow a person to check hundreds of options or research destinations in depth. But to make the Internet work effectively, a person has to understand where to look and what questions to ask, otherwise hours can be wasted surfing the Web and ultimately produce unsatisfactory results. This is where a certified ASTA travel professional can make a world of difference.
A professional certified travel agent is trained to guide a client through the entire process of planning a trip, whether for business or for leisure. Travel agents take classes, participate in seminars, become destination specialists and join professional associations, such as ASTA,  NACTA, OSSN and others in order to ensure they make each client's travel experience as personalized, convenient and memorable as possible. When planning a business trip or a family vacation, the Internet can be a valuable resource, but it cannot replace the expertise and guidance of a travel agent. In fact, were you aware that even with the Internet, when it comes to booking travel travel agents are experienced professionals. Travel agents sell: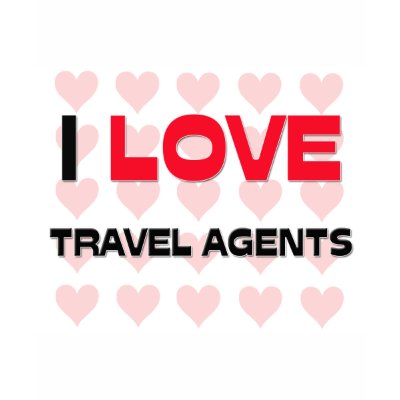 85 percent of cruises 70 percent of all tours and packages 50 percent of all airline tickets 30 percent of all hotels 25 percent of all car rentals Source: 2009 PhoCusWright Travel Agency Distribution Landscape Report Also, during travel crises, the Internet can't replace a human being who knows the client well and will persist to help them. Travel agents, meanwhile, can offer a myriad of intermediate options. With that understanding some may still wonder if the Internet replaces the need for travel agents? There are some things technology cannot replicate, and personal touch is one of them. While the Internet is a valuable resource, it cannot replace the expertise, guidance and personal service of a certified travel professional. At a time when travelers are stressed out with hectic schedules, travel agents have all of the information at their fingertips, saving valuable hours of surfing on the Web. ASTA travel professionals also can offer insider tips generally based on personal experience. Fill free to contact me if you need advice on your next Vacation.
Book Now